Excitement levels for Euro 2020 increased again as the tournament draw was over in Romania. A total of 20 teams have already reserved their places at next year's competition, and four more will be determined at the playoffs in March.
Group A
Match.1
Wales vs Switzerland
Time: 20:00
Date: June 13, 2020
Stadium: Olympic Stadium, Baku
Match.2
Turkey vs Wales  
Time: 18:00
Date: June 17, 2020
Stadium: Olympic Stadium, Baku
Match.3
Italy vs Wales
Time: 18:00
Date: June 02, 2020
Stadium: Stadio Olimpico, Rome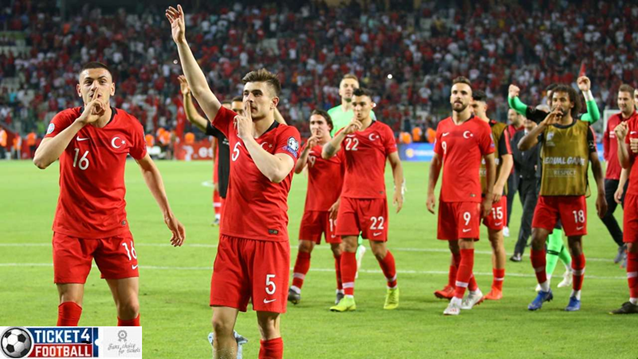 Turkey
Şenol Güneş, goalkeeper six times for Trabzonspor and Turkey, Güneş coached his country to third place in their only recent World Cup in 2002. Won two championships in charge of Beşiktaş before returning to his post in Turkey in 2019.
Key player: Cenk Tosun
Güneş knows how to make the most of the Turkish point of attack, after having been the boss of the Everton striker during a successful passage to Beşiktaş. Not incredibly fast or giant in stature, but a hard worker and a thoroughbred finisher.
Merih left Alanyaspor for Sassuolo in 2019, head coach Sergen Yalçin saying,
"Turkey has its central defender for the next decade."
Quickly moved on to Juventus where big things are expected from the defender, who will be 22 years old before UEFA EURO 2020.
Italy
Roberto Mancini, one of the best players of his generation, but never so lucky with the Azzurri, Mancini is eager to shine as an international coach after winning club trophies in Italy, England, and Turkey.
Key player: Marco Verratti
Like his coach, the midfielder has yet to match his club form with the national team. Football based on Mancini's possession, however, just seems perfect for the Parisian man.
At 20, goalkeeper Donnarumma is already a veteran, having played in the first football team for years, but he has big gloves to fill as he seeks to replace Gianluigi Buffon.
Wales
Ryan Giggs spent his entire playing career at Manchester United, making a record 963 appearances. Won the English Premier League 13 times and won the UEFA Champions League trophy in 1999 and 2008. Made 64 appearances for Wales between 1991 and 2007, scoring 12 goals. Appointed head of the national team in January 2018.
Key player: Gareth Bale
Despite his 30th birthday in summer, Bale remains the team's talisman and Wales record holder. A huge influence on and off the field, the Real Madrid star has scored crucial goals throughout his international career since his debut in 2006.
The 22-year-old made a huge impression on Manchester United after his summer move and scored an essential goal when he made his Wales debut in the 1-0 win over Slovakia in the summer match. opening of their qualification campaign. Will will savor the chance to show his dazzling rhythm during the final of a major tournament.
Switzerland
Vladimir Petkovic born in Sarajevo, Petkovic has taken up residence in Switzerland since 1997 and became head of the national team in 2014. The Swiss have not failed to reach a major final since.
Key player: Granit Xhaka
Hard tackle with excellent vision, Xhaka is the glue that binds this Swiss side together. The Swiss defeated Denmark 3-0 when he was pulled late – they drew 3-3.
The striker enjoys a new challenge at Borussia Monchengladbach after overcoming a series of injuries. Powerful, versatile and with a good rhythm, the 22-year-old player is a handful.
Group B
Match.1
Denmark vs Finland 
Time: 16:00
Date: Saturday, June 13, 2020
Stadium: Parken Stadium
Match.2
Denmark vs Belgium
Time:18:00
Date: Thursday, June 18, 2020
Stadium: Parken Stadium
Match.3
Russia vs Denmark
Time: 21:00
Date: Monday, June 22, 2020
Stadium: Parken Stadium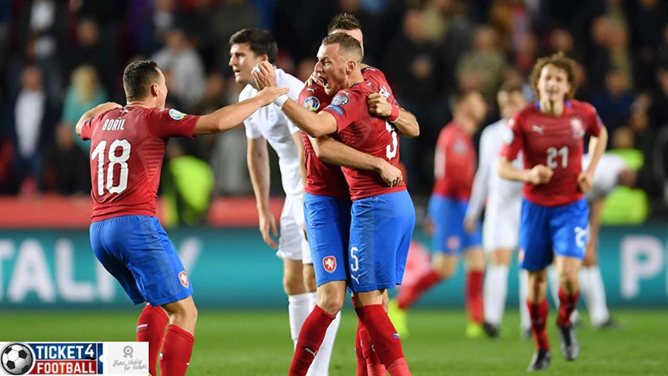 Denmark
Åge Hareide, placed 50 times by Norway, Hareide has won championship titles in all Scandinavian countries as a coach. Guided Denmark for the last 16 matches of the 2018 World Cup.
Key player: Christian Eriksen
Quickly approaching 100 caps, the 27-year-old is one of the best midfielders in the world, a technical player who thrills Denmark.
A fast forward who drew inspiration from Marco Reus, Larsen entered the first team with Dortmund and Denmark last season.
Finland
Five-time Finnish champion with HJK, Kanerva spent 12 years with the U21 national team and as an assistant to the senior team before taking the reins in 2016.
Key player: Teemu Pukki
Long nominated as a highly talented striker, Pukki has found other equipment since arriving in Norwich in 2018. His goals have fueled Finland's recent success.
A 22-year-old Augsburg winger who made his first steps with the senior national team, developing talent for reconciling goals and goals.
Belgium
A Spanish midfielder who has carved out a place for himself in English football, Martínez has led Belgium since 2016.
Key player: Eden Hazard
Now at Real Madrid, the offensive midfielder and Pacy has made more than 100 appearances in Belgium at the age of 29 and can score and provide goals.
A relatively young 22-year-old with established talent, Leicester's versatile midfielder has venomous long-range shots and excellent distribution.
Russia
Stanislav Cherchesov, former Spartak Moskva and Russian goalkeeper took control in the summer of 2016 and, after two years of very mixed friendly results, led the hosts to the quarterfinals of the FIFA World Cup 2018.
Key Player: Artem Dzyuba
The great center-forward of Zenit is the captain of Russia and their top scorer among the active internationals with 24 goals.
The 23-year-old midfielder made his debut in Russia last summer and is having the best year of his career.
Group C
Match.1
Spain vs Poland
Time: 21:00
Date: Saturday, June 20, 2020
Stadium: Estadio San Mames
Match.2
Spain vs Sweden
Time: 21:00
Date: Monday, June 15, 2020
Stadium: Estadio San Mames
Match.3
Play-off winner B vs Spain
Time: 18:00
Date: Wednesday, June 24, 2020
Stadium: Estadio San Mames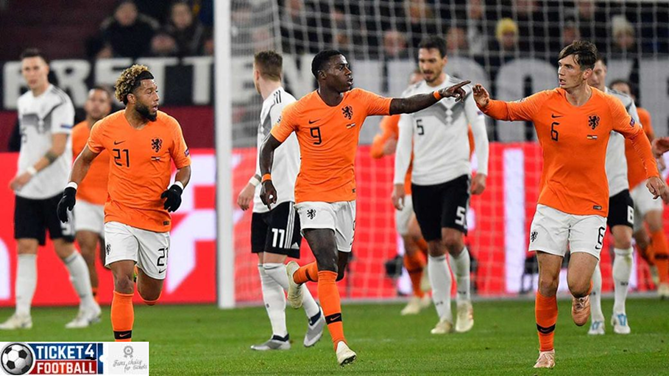 Netherlands
Winner of EURO 88 in a career as a garland player, Koeman has managed to revive the international fortune of the Netherlands since his appointment in February 2018.
Key player: Memphis Depay
The Oranje are very deep, but a large part of the attacking burden falls on the powerful Lyon striker, a tireless runner with a formidable right foot.
Identikit premium Ajax midfielder, 22 years old: excellent control, eye for a pass, busy between the lines and with an infallible ability to time his races in the area.
Ukraine
Andriy Shevchenko, a brilliant striker who won the 2003 UEFA Champions League and the 2004 Ballon d'Or at AC Milan, Shevchenko is sixth in the league of strikers in the history of UEFA club competition with 67 goals.
Key player: Andriy Yarmolenko
Ukraine's current top scorer with 37 goals (only Shevchenko, of 48, has more), Yarmolenko is on fire again after returning from a long-term injury.
The 22-year-old has a tough competition because Yarmolenko and Marlos can both occupy their privileged position on the right-wing, but he continues to carve out a niche.
Austria
Franco Foda placed twice by West Germany, Foda spent most of his coaching career at Sturm Graz, winning the league and the cup. Austrian boss since early 2018.
Key player: Marko Arnautovic
Austria has struggled to unlock their defenses in the past two years, but at Arnautovic, based in China, they have a striker who invariably finds the key.
A versatile young RB Leipzig whose attributes can be adapted to all Foda needs. An engine in the middle of the midfield, dangerous on the wings and rock in defense.
Group D
Match.1
England vs Croatia
Time: 15:00
Date: Sunday, June 14, 2020
Stadium: Wembley Stadium
Match.2
England vs Play-off winner C
Time: 20:00
Date: Friday, June 19, 2020
Stadium: Wembley Stadium
Match.3
Czech Republic vs England
Time: 20:00
Date: Tuesday, June 23, 2020
Stadium: Wembley Stadium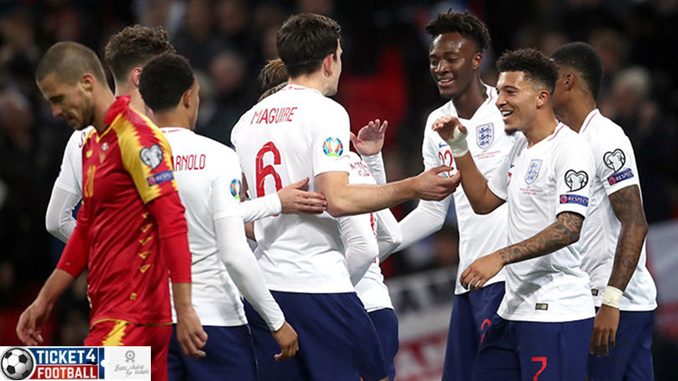 England
We especially remember Gareth Southgate failed penalty in the semifinals of EURO '96 until he took charge of his country's fortune from the canoe.
Key player: Raheem Sterling
Has gone from a delicate winger to a predatory striker in Manchester City under Josep Guardiola. Ten goals in his last ten appearances in England.
England has probably not had a player since Wayne Rooney who was so advanced in his development at only 19 years old.
Croatia
Zlatko Dalic former midfielder who has never represented his country, Dalic succeeded Ante Cacic in 2017 and led the team to the final of the 2018 FIFA World Cup.
Key player: Luka Modric
The 2018 Ballon d'Or winner collected more than 120 caps for his country, not only as team captain but by setting the midfield tempo with his vision, energy, and smooth passes.
Currently, on loan to Augsburg from Bayer Leverkusen, the young defender announced himself with two goals in a 3-2 defeat to Spain in the UEFA Nations League last November.
Czech Republic
Jaroslav Silhavy record holder for the highest number of Czech appearances (465), the 58-year-old athlete won two coaching titles before taking the Czech reins in September 2018.
Key player: Vladimír Darida
Multipurpose midfielder working at Hertha Berlin. He sets an example and inspired the surprise victory of October against England.
The beating heart of the midfielder who redefines what it means to "have good feet for a great man". Czech player of the season in 2018/19, Slavia Praha won the title.
Group E
Match.1
Spain vs Poland
Time: 21:00
Date: Saturday, June 20, 2020
Stadium: Estadio San Mames
Match.2
Spain vs Sweden
Time: 21:00
Date: Monday, June 15, 2020
Stadium: Estadio San Mames
Match.3
Play-off winner B vs Spain
Time: 18:00
Date: Wednesday, June 24, 2020
Stadium: Estadio San Mames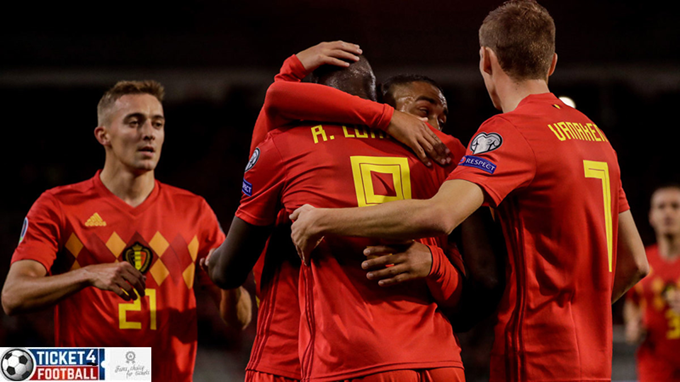 Spain
Luis Enrique resigned in June for personal reasons but returned to office in November after qualification ended. Previously, he guided Barcelona to the glory of the UEFA Champions League in 2015.
Key player: Sergio Ramos
The glue that keeps the defense together, Ramos is also at the top of the ranking of Spanish scorers after being classified in penalty.
One of the Spanish midfield treadmills, it inspired Spain to the glory of the Under-21 EURO this summer.
Sweden
Janne Andersson brains behind Sweden's recent renaissance, leading them to a first World Cup in 12 years, then leading a group in the UEFA Nations League including Russia and Turkey.
Key player: Robin Olsen
Cagliari's goalkeeper 's scope, physique, and secure hands have repeatedly proven invaluable to Sweden.
AIK's youngest goalscorer at 16 and the national team at 17. At 20 and at Real Sociedad, the imposing striker is mature beyond his years.
Poland
Jerzy Brzęczek , a silver medalist with Poland at the 1992 Olympics during his playing days, the retired midfielder coached GKS Katowice and Wisła Płock before taking over the national team last July.
Key player: Robert Lewandowski
Poland's most capped player and top scorer of all time, the Bayern striker remain one of the deadliest predators of the match.
The AC Milan striker scored 22 Serie A goals last season – including 13 for the previous Genoa club – and launched his fledgling career in Poland with one goal every two games.
Group F
Match.1
Germany Vs France
Time: 21:00
Date: Tuesday, June 16, 2020
Place: Allianz Arena
Match.2
Play-off winner A or d Vs France
Time: 15:00
Date: Saturday, June 20, 2020
Stadium: Puskas Ferenc Stadion
Match.3
Portugal Vs France
Time: 21:00
Date: Wednesday, June 24, 2020
Stadium: Puskas Ferenc Stadion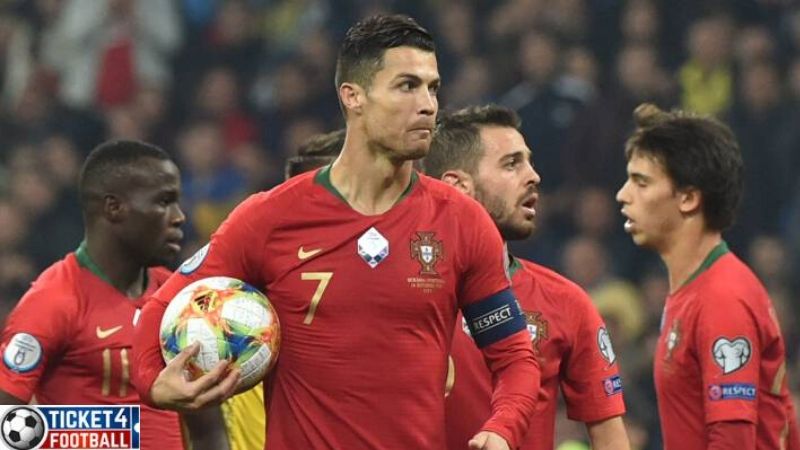 Portugal
A fellow defender, Fernando Santos coached the three big clubs in Portugal, taking the lead of the national team in 2014 after a stint as boss of Greece. Led them to success at UEFA EURO 2016 and the very first UEFA Nations League.
Key player: Cristiano Ronaldo
The most capped player in Portugal and top scorer of all time will be 35 years old when he takes part in EURO 2020 and will look to scratch a little itch: he has never been a top scorer in a final of the 'EURO or World Cup.
A player of the majestic talent, João Félix is ​​the last star to strengthen a Portuguese team already full of talent. Still only 20 years old, he made his senior international debut in Portugal's triumphant UEFA Nations League campaign in June.
France
Didier Deschamps led Les Bleus to victory at the 1998 World Cup and EURO 2000. Patron of France since 2012, he led them to the glory of the World Cup in 2018 and can ensure the second international double of his career in 2020.
Key player: Antoine Griezmann
The influence of the best player and top scorer of UEFA EURO 2016 on the team has deepened over time; the Barcelona striker is now a leader on and off the field.
Settling down with a minimum of stories in Barcelona and, having only made his debut at Bleus senior in June 2019, he now seems to be the first choice alongside Raphaël Varane at the heart of Deschamps' defense.
Germany
Joachim Low Freiburg's top scorer, Low has coached Germany since 2006 and led them to the glory of the 2014 FIFA World Cup.
Key player: Toni Kroos
One of the few veterans of 2014 left in a young team, an exceptional ferryman who dictates the pace of transitions in Germany.
Phenomenon Leverkusen, 20, with superb vision and calm under pressure. The tendency to float between the lines makes it a perfect fit for Low's side.
Euro 2020 fans can get Euro Cup Tickets through our trusted online ticketing marketplace. Ticket4football.com is the most reliable source to book Euro 2020 tickets.