In Group B, Belgium was paired with Denmark, Russia, and Finland, an easy draw which should allow the Belgians to enter the knockout phase with the confidence and the powers of a winning team championship. Sports enthusiasts from around the world can purchase the Belgium Euro Cup Tickets online to enjoy its stunning performances.
In 1980:
In 1980, Belgium last contested the final of the European Championship, but at Stadio Olimpico de FRG and his superb shooter, Horst Hrubesch proved to be too strong for the Belgians, winning 2-1 in the last minutes Match.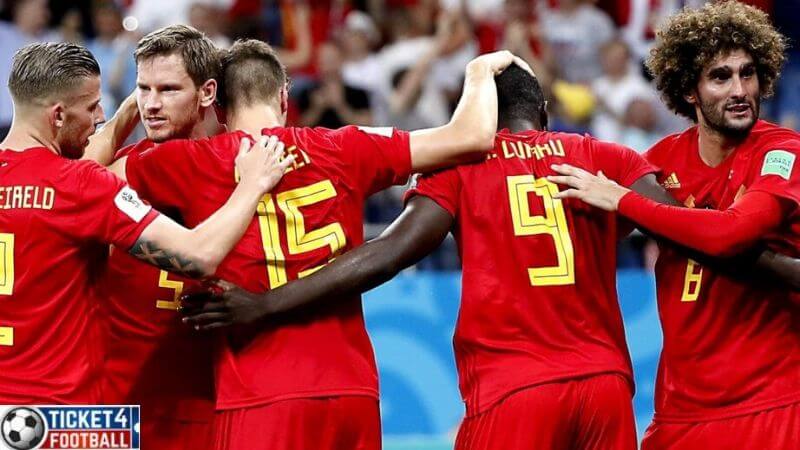 During the last European Championship, Euro 2016 in France, Belgium disappointed. In the easy half of the draw, Belgium beat Hungary 4-0 in the round of 16 with a leading role for Eden Hazard, but this superlative performance was misleading.
Over the past eight years, Belgium has been discovered by Wales. In training 3-5-2, the Welsh exposed the Belgian defense. Coach Marc Wilmots' team had learned little from their opening match against Italy when they had not responded to the same line-up.
Roberto Martinez:
Exit Wilmots, enter Roberto Martinez. The Spanish coach opened his mandate with a friendly 0-2 home defeat against his home country, a match in which many of Belgium's shortcomings as a second-tier nation surfaced.
Two years later, these doubts were dispelled when Belgium won the bronze medal at the World Cup in Russia in a swashbuckling style after a superb group stage, a lucky escape from Japan and a tactical masterclass against Brazil.
During the Euro 2020 qualifiers, Belgium maintained a perfect record, winning their ten matches with a goal difference of +37. The team was impressive at home and applied good game management abroad. Even Roberto Mancini's Italy, who also amassed 30 points in his group, did not reverse Belgium's performance and record.
However, the qualification campaign could have been misleading. In Group I, San Marino, Cyprus, and Kazakhstan were minnows, Scotland an eternal loser and Russia a false challenger. Belgium has never been tested and its qualification is a simple and logical consequence of the superiority of the team in all sectors of the field in each match.
Weaknesses:
Despite its impressive qualification record and third place in 2018, Belgium has weaknesses. Martinez's team does not have the depth that France and Germany can boast of. These countries can align the first two teams, not Belgium.
After the World Cup, Marouane Fellaini and Moussa Dembele retired and Martinez did not retain Radja Nainggolan, which leaves few reservations – Simon Mignolet, Thomas Vermaelen, Youri Tielemans, Nasser Chadli, Michy Batshuayi and maybe- be the newcomer Leander Dendoncker – who can replace the coach requiring the 3-4-3 system.
Back line is aging:
Martinez also has other concerns. The backline is aging: Vincent Kompany (33), Vermaelen (34), Jan Vertonghen (33) and Toby Alderweireld (31) are all in their late thirties and their backups lack the same quality and experience. Belgium will not benefit from advantage at home. A national stadium project in Brussels never materialized.
These are the drawbacks. The easy draw, the team tournament pedigree, renowned players Kevin De Bruyne and Hazard, and the resurgence of striker Romelu Lukaku at Inter Milan cannot be reduced.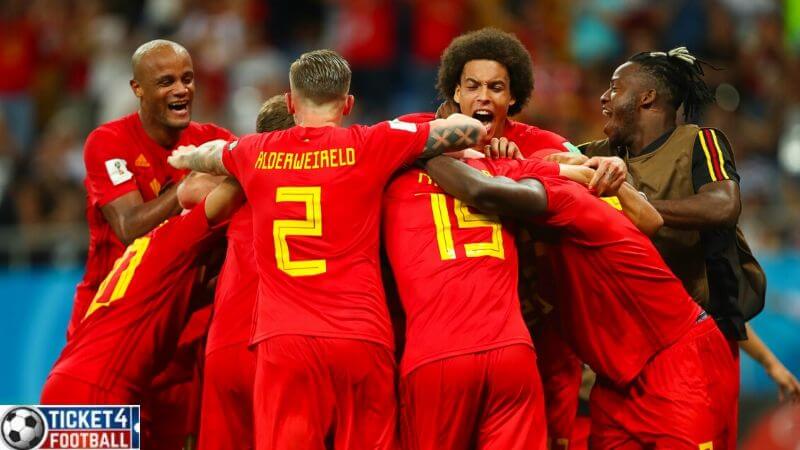 Henri Delaunay Trophy:
The team is also at the top of the FIFA ranking, reflecting their consistency under Martinez. Overall, Belgium is a favorite to reach the final of Euro 2020 at Wembley on July 12 and compete for the Henri Delaunay Trophy, 30 years after its last and only final.
Martinez admits this and knows that Europe will follow with keen interest once Belgium launches its Euro 2020 tournament on June 13 against Russia in Saint Petersburg.
Euro 2020 fans can get Euro Cup 2020 Tickets through our trusted online ticketing marketplace. Ticket4football.com is the most reliable source to book Euro Cup Tickets.