Excitement levels for Euro 2020 increased again after the draw was over in Romania. A total of 20 teams have already reserved their places at next year's competition, and four more will be determined during the playoffs in March.
There is real pressure on France to perform at Euro 2020, while Les Bleus will also be keen to avenge their defeat against Portugal in 2016 final. They will need a solid team, but luckily, they may have the deepest talent pool.
There is still a lot of football to play, but if Deschamps were to decide on his team today, here are 23 players who would be confident of winning a place in the plan.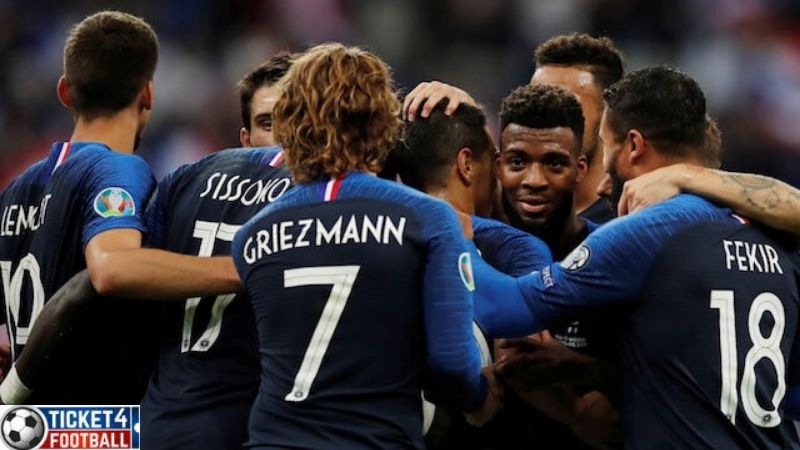 Current World Cup winners France were handed the toughest possible Euro 2020 group with Germany and defending Euro champions Portugal in Group F.
Match.1
Germany Vs France
Time: 15:00
Date: Tuesday, June 16, 2020, 21:00
Stadium: Allianz Arena
Match.2
Play-off winner A or d Vs France
Time: 15:00
Date: Saturday, June 20, 2020
Stadium: Puskas Ferenc Stadion
Match.3
Portugal Vs France
Time: 21:00
Date: Wednesday, June 24, 2020
Stadium: Puskas Ferenc Stadion
1. Kylian Mbappe
If Deschamps could choose only one player this summer, he would certainly not hesitate to choose Mbappe, who is rightly in the conversation for the title of the best player in the world.
Mbappe will be on the plane, he will pilot the plane, will be the plane?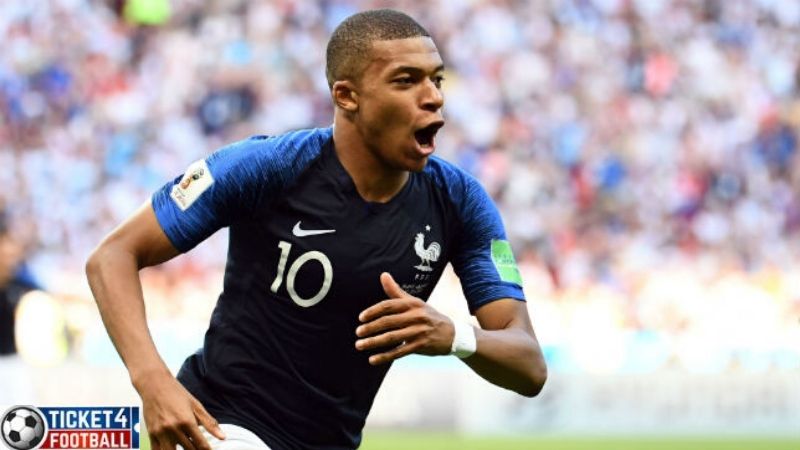 2. Antoine Griezmann
Griezmann has been good enough for Barcelona, ​​and that's all he needs to get on this team. He is without a doubt one of Deschamps' favorite players.
Operating behind the striker, Griezmann had seven assists in qualifying for the Euro, so it seems impossible that he will not be there this summer.
3. Hugo Lloris
Now that he has gone from his elbow injury, Lloris' place as France's first-choice goalkeeper is almost guaranteed.
As team captain, Deschamps will look to Lloris to help his team this summer, which means more crazy mistakes!
4. Raphael Varane
An undisputed star at the heart of French defense, Varane will seek to add another trophy to his constantly expanding practice.
His club form may have slipped a bit this month, but it certainly won't hurt his chances. Varane will be there this summer.
5. Blaise Matuidi
Deschamps' desire to deploy Matuidi as a wingman simply should not work, so why is it so effective?
His performances for Juventus will certainly have played in Matuidi's favor, and a place on the team is almost certain.
6. Benjamin Pavard
The 2018 World Cup was Pavard's breakout tournament. We all remember this crier against Argentina. it has gone from strong to strongest, since then.
He is the best right-back in France, and as we have seen this season, he is happy to replace left and center. It is the dream of every manager.
7. N'Golo Kante
The only reason N'Golo Kante is ahead of Pogba is the fact that we have actually seen the Chelsea man recently Kind of.
Injuries still plagued his season, but Kante has always proven to be a fantastic midfielder. His defensive work is vital for France, so Deschamps will not hesitate to choose him if he is available.
8. Clement Lenglet
After finally winning a place in the French team in 2019, it's hard to imagine Les Bleus without Lenglet.
The Barcelona player has won in recent years and he will seek to win his first major international trophy this summer.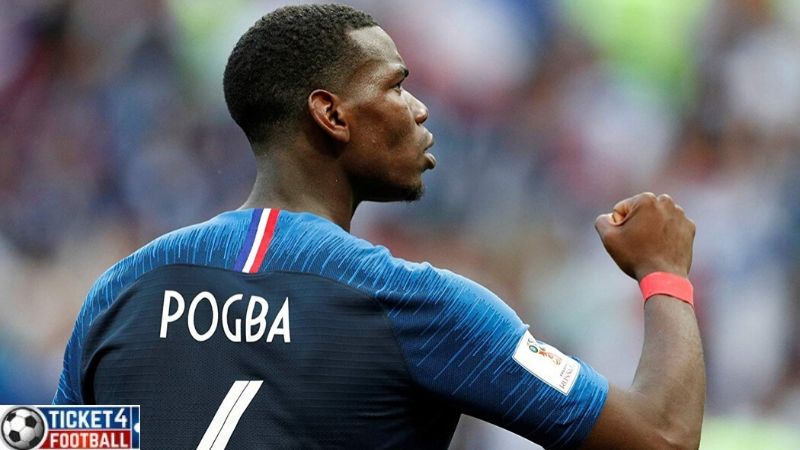 9. Paul Pogba
A healthy Pogba would be close to the first name on the Deschamps team sheet, but there is nothing like a healthy Pogba these days.
No one knows the next time they see the midfielder on the field. However, if it is before summer, you can guarantee that it will be part of the boss's plans.
10. Moussa Sissoko
The only thing standing between Sissoko and a place on the team is his knee injury, which should put him on the sidelines until April at the earliest.
If he can get rid of that, he will almost certainly be on the team.
11. Lucas Hernandez
Lucas made his long-awaited comeback after an injury in early February, and now that he seems capable of playing 90 minutes, his place in the France team is almost guaranteed.
He spends most of his time in the back left for France but is just as comfortable in the center, and that's what makes him so precious.
12. Steve Mandanda
When it comes to substituting goalkeepers, Mandanda is a great option and he will be confident to return to his regular place on the bench this summer.
His appearance against Denmark at the 2018 World Cup is his only exit from a major tournament, despite his trips to all but one since Euro 2008.
13. Samuel Umtiti
A return to regular action under Quique Setien may have saved Samuel's international career.
Now playing consistent, high-level football, the central defender definitely shouted for the 23rd, but only if (and it's a big one if) he can stay in shape for the rest of the season.
14. Wissam Ben Yedder
As Giroud warmed up the Stamford Bridge bench, Ben Yedder played soccer – and did pretty well.
In front of Kylian Mbappe and Neymar in the Ligue 1 rankings, Ben Yedder must be confident to book his ticket this summer.
15. Kingsley Coman
This season has been a start-stop period for Coman this year, with injuries and inconsistencies that have made it difficult for him to stand out in Munich.
However, the winger played a key role in qualifying and did not exactly affect his chances of retaining his place on the team. He probably shouldn't be higher than Martial, but he's almost certainly up there in Deschamps' estimates.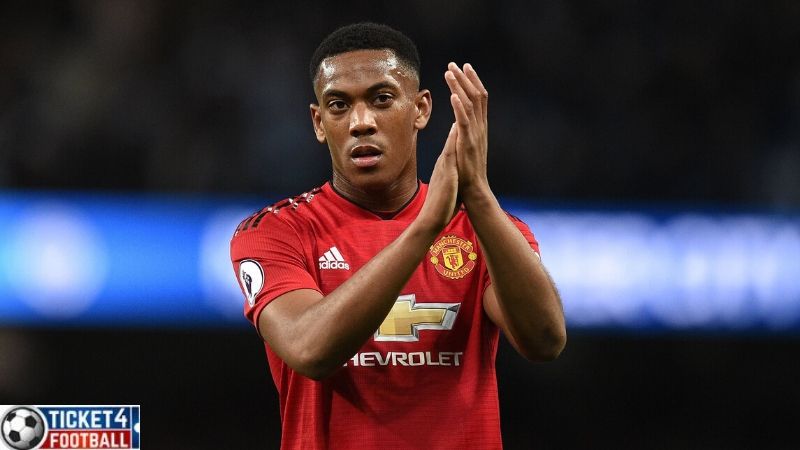 16. Anthony Martial
Amid all the chaos at Manchester United this season, Anthony Martial has quietly had a solid year so far.
However, he certainly cannot be sure of a place on this team. Deschamps has not called on Martial since March 2018, so its inclusion would be a title in itself.
17. Tanguy Ndombele
France has so many fantastic central midfielders. On the outskirts of this group is Ndombele, who usually has to settle for a role on the bench.
Impressive performances with Tottenham Hotspur will have boosted his stock, and he could be the man to offer cover to the stars of Les Bleus.
18. Corentin Tolisso
Tolisso has struggled to keep a seat alongside Bayern Munich this year, but he remains a saint in Deschamps' eyes.
This is enough to move it to this mid-range territory. He is not sitting in the front of the plane, but he is still there somewhere.
19. Nabil Fekir
A regular player for the France team over the years, Fekir still has an impressive form with Real Betis, so his chances of forming the team seem good.
He certainly won't start – he only started twice in his international career – but that's not the goal. Everything revolves around this soft and gentle rotation.
20. Olivier Giroud
Deschamps' love for Olivier is about as strong as Jose Mourinho's love for complaining, but this affection will certainly be tested this summer.
Giroud has barely played for Chelsea this year – can Deschamps justify including it again?
21. Ferland Mendy
All is well for Mendy at Real. His defensive prowess earned him many praises and should see him ahead of Lucas Digne Everton in hierarchical order.
However, he has recently been forced to fight with Marcelo for minutes, and he certainly cannot afford to spend too much time on the bench in the future.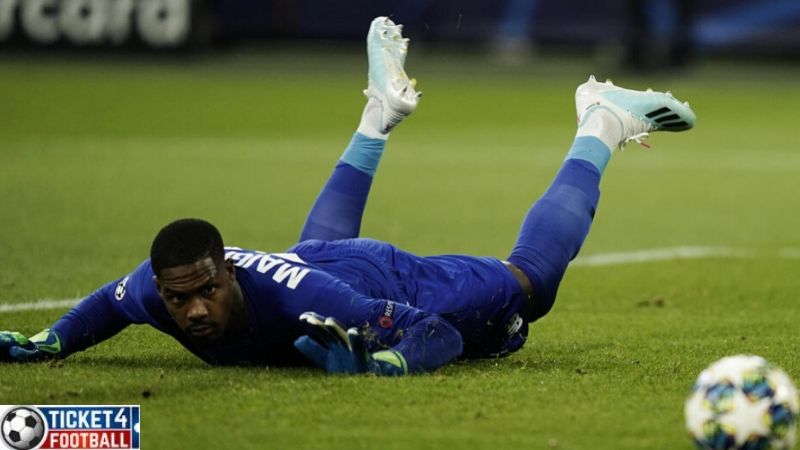 22. Mike Maignan
Alphonse Areola's decision to accept a reserve role at Real Madrid this season opened the door for Lille Maignan's goalkeeper to grab a seat on the plane. This is by no means a guarantee, but it looks good.
23. Jonathan Ikone
The Lille midfielder made his international breakthrough at the end of 2019, so Deschamps is clearly keeping an eye on him, and his impressive recent form will certainly have helped him to find a place.
Unfortunately for Ikone, the role of attacking midfielder could be the most crowded position of the Blues team, so he cannot afford to take his foot off the accelerator pedal.
Euro 2020 fans can get Euro Cup Tickets through our trusted online ticketing marketplace. Ticket4football.com is the most reliable source to book Euro 2020 tickets.