Manchester City manager Manuel Pellegrini refuses to write off his side's Premier League campaign, despite their failure to mount a serious title challenge. Man City are going to visit Bournemouth today for their league game after international break. Pellegrini said: We're disappointed because one month ago we were involved in all the competitions, just three points behind the leaders Leicester City. We have to play another eight games – it's not in this moment a bad season, we won a title [the League Cup], we're still in the Champions League.
We were forced to leave the FA Cup because we had so many games and unfortunately we had a bad performance in the last game. It's not the time to analyse the season. "When you have 24 points to play for, a lot of things can happen. It's my mentality – we take each game as it comes and try to finish as high up the table as we can," added Pellegrini. BBC sports commentator Simon Brotherton expresses his views about the Bournemouth and Man City game.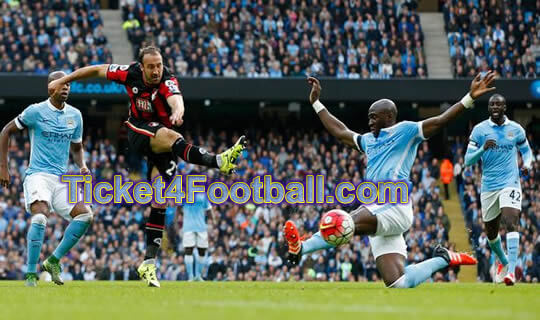 He says the outcome here partly depends on which Man City turn up. If it's the one we've seen in recent weeks, then Bournemouth will fancy their chances. They'll be mindful of what their opponents are capable of though after losing 5-1 at the Etihad Stadium in October. With four defeats in the last six games, Man City's title challenge has unravelled and their top four place is now seriously under threat. West Ham and Manchester United are just a point behind, with Southampton only four points back.
"A return to some sort of form is needed sooner rather than later if they're not to miss out on the minimum expectation of Champions League football next season under Pep Guardiola," added Brotherton. On the other hand, Bournemouth manager Eddie Howe said: We have moved on [since losing 5-1 at Man City in October]. That game was a difficult one for us. We conceded very early and when you go away it does make it more difficult.
The key thing is we learned from that and we have become a better team for the experience. I still feel the players are confident despite the Tottenham game, which was a really disappointing performance. "We still feel as though we need results and points. I don't think we can afford to step off, and we will try and deliver," added Howe.
Curated from Manuel Pellegrini says Manchester City's Premier League campaign is not over – BBC Sport