Manchester City aim to defeat Dynamo Kyiv to qualify for UCL Quarter Final
Manchester City FC is eyeing their first-ever Champions League quarter-final when they visit FC Dynamo Kyiv on 24 February 2016 in the first leg of the Round of 16 tie. Man City are hopeful that they will evade a reoccurrence of their 2011 loss in Ukraine against the same opponent. The Sky Blues have made their first appearance in the knockout stage as group winners. Manchester City will travel to Kyiv trying to get another first in Champions League in the form of the quarter-final berth. Dynamo will also target win as they aim to proceed to the last eight of UCL, their first emergence since 1999.
This will be the only second visit of Manchester City to Ukraine. Man City topped Group D in the current season of UCL, winning two of their previous three away games against VfL Borussia Mönchengladbach by 2-1 and Sevilla FC by 3-1. Manchester City FC were defeated in all matches of their three previous two-legged ties in UEFA Champions League. They lost against Fenerbahçe SK in the first round of 1968/69 UCL. They were outclassed by FC Barcelona in the round of 16 in 2013/14 and 2014/15 editions of Champions League. The Sky Blues journeyed away for the second leg on each occasion and lost. The Citizens have never qualified for the quarter-finals of UCL.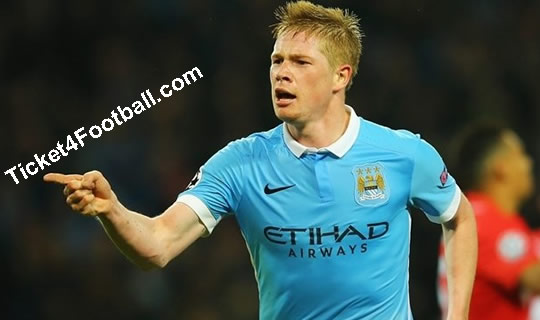 Dynamo Kyiv, runners-up of Group G have made their first appearance in the last 16 of the UEFA Champions League since 1999/2000 Champions League. Dynamo manager and head coach Serhiy Rebrov was then spearheading their attack as a forward. FC Dynamo Kyiv is unbeaten at home in last nine matches in UEFA competition since February 2014. Of the last 12 home clashes versus English opposition, Dynamo has won 4, drawn 6 and lost only 2. Dynamo Kyiv's last victory over Barclays Premier League club was from Everton FC by 5-2 in the round of 16 of 2014/15 UEFA Europa League. Manchester United was the last victorious English club at Dynamo by 2-4, succeeding in the 2007/08 Champions League group stage.
Manchester City manager and head coach Manuel Pellegrini has helped two different clubs in reaching the quarter-finals of Champions League. He twice earned the grace of being quarter-finalists for Villarreal CF in 2005/06 and 2008/09 seasons of UCL. He mentored Málaga CF in 2012/13 UCL edition to secure the quarter-final berth. He has the honour of being the only coach to enable two different teams to reach the quarter-finals of Champions League in their debut seasons. He also has the distinction of becoming the first manager from outside Europe to guide an English team to the Barclays Premier League title.
Took information from Ambitious City out to avoid Dynamo deja vu – UEFA