Ivory Coast forward Wilfried Bony says there is no reality in the reports he wants to go from Manchester City. Bony, 27, asked the question about boss Manuel Pellegrini's decision to choose Sergio Aguero at his place against Arsenal in December and he has since been connected with going back to Swansea. "I'm satisfied with the Sky Blues, all these rumours are wrong," he said. "I have an agreement so I am glad here and I believe I am at one of the top clubs in the United Kingdom."
Ivorian international left Swansea to be a part of Man City for £28m on a four and half years deal in January 2015, which made him one of the most expensive Africa footballer in the Premier League. Due to his involvement in the 2015 Africa Cup of Nations, Bony was not able to join his new club right after singing the contract with them. After winning the tournament with his national team Ivory Coast, he played his first game for Man City on 21 February, substituting Sergio Aguero for the last 60 minutes in a 5-0 home win against Newcastle United.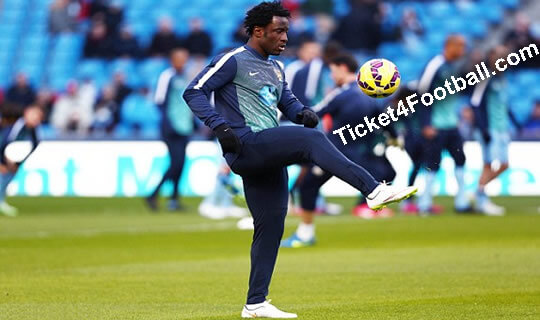 Bony scored his first league goal with Man City in a 3-0 win over West Bromwich Albion at the City of Manchester Stadium on 21 March, by scoring the first goal of that game. Then he scored his second goal for the club as a late substitute against his former club Swansea City in a 4-2 win at Liberty Stadium on 17 May.
He has scored eight goals in 23 matches for the City in the current season, but has not received a chance to start the game since Argentina forward Sergio Aguero came back from injury in December. Bony added: "I have no remorse about becoming a member of Manchester City. We have been playing in the Champions League for last many years and we are one of the top clubs in the world. I am satisfied here and I can just say I am endowed."