Barcelona are on the way of setting a new unbeaten record, they are just one game away from this achievement. Barca manager Luis Enrique says "there is still a long way to go" this season after the challengers of three titles equalled a club record of undefeated in 28 matches. They beat Levante by 2-0 in Enrique's 100th game in charge at Barcelona on Sunday, which was also their 10th straight victory. They also have a club record of winning 18 games in a row, which they set in 2005-06 season.
If Barca beat Valencia on Wednesday or even play a draw, then they will break their own record of 28 unbeaten games which they set in 2010-11 season. "More than statistics, I am concerned with the combined goals that we have and we can only achieve them at the end of the season," said Enrique. "We are on great positions in all tournaments but there is a long way to go," he added. Barcelona have also won the treble in Enrique's first season in charge, and now they are three points clear at the top of La Liga with one game in hand.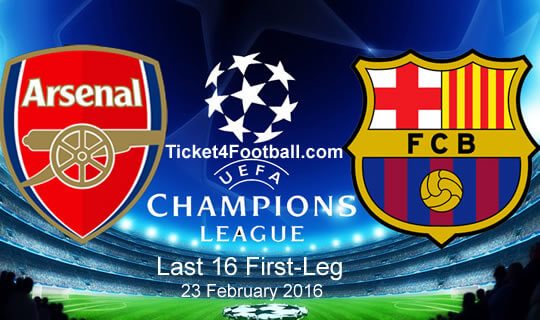 They are tied up with Arsenal in the Champions League last 16, and Valencia in the Copa del Rey semi-final. They beat Valencia by 7-0 in the first leg and will play the second leg on Wednesday. Barcelona left-back Jordi Alba said we are getting right things. It is a huge accomplishment to go 28 games undefeated. We are leading the La Liga table. "At the Mestalla, we'll go out to win the game as we always have done. The consequence of first leg was very beneficial, but we still have to look a victory in the second leg, so it is an essential game."
Barca will visit Emirates Stadium on 23rd February for the first-leg of Champions League last 16 and will host Arsenal in the second-leg on 16th March. Get 100% genuine Football Tickets from safe and secure system of Ticket4Football.com with very affordable prices.