Pep Guardiola must channel Anfield anger for Man City to have any chance of catching Liverpool now. Sports enthusiasts from around the world can purchase Premier League Tickets online to enjoy its stunning performances.
Pep Guardiola has to use this. It's all he can do.
Sky's cameras picked up the Manchester City manager's comments to referee Michael Oliver at the final whistle: Thank you so much, he declared with no shortage of irony.
And while it would be a wild disservice to Liverpool to claim such a vital victory was owed solely to the decision not penalize Trent Alexander-Arnold in the opening minutes, it provides Guardiola and City something to cling to. Look at the cold, hard facts after this 3-1 defeat and City have it all to do. The city's manager will leave Anfield with the belief they have been severely wrong-done.
In truth, Klopp would have had his own complaints had a penalty been awarded, given Bernardo Silva was as guilty of handling during the same incident as Alexander-Arnold. Either way, the correct decision would have been to halt play, rather than allow Liverpool to break up the pitch and score.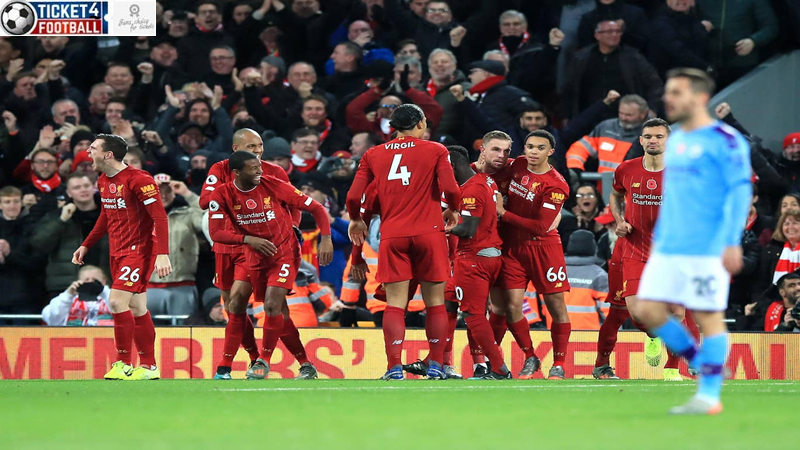 Now Guardiola needs to find the way to make the difference between now and the end of the season and instilling a siege mentality is a well-worn tactic that may just be his best approach from here-on in.
Two years of unprecedented dominance has taken its toll on a dressing room that has found the going just that little bit tougher this term. Be it Norwich and Wolves finding ways to win against them or Southampton pushing them to the brink, is beginning to feel like a grind.
But only a fool would write this City team off even from this distance.
They've responded to their previous two defeats this season with five wins on the bounce. Do the same again after this and the table could look very different by the turn of the year.
Guardiola's big transfer mistake
City's grip on their title may well have been lost at Anfield but the tone was set during a summer when Guardiola failed to strengthen in two key areas.
The Catalan's failure to replace the departed Vincent Company still beggar's belief. And while he insists the champions didn't have the funds to compete with Manchester United for top target Harry Maguire, he still managed to make Joao Cancelo the most expensive right-back in English football.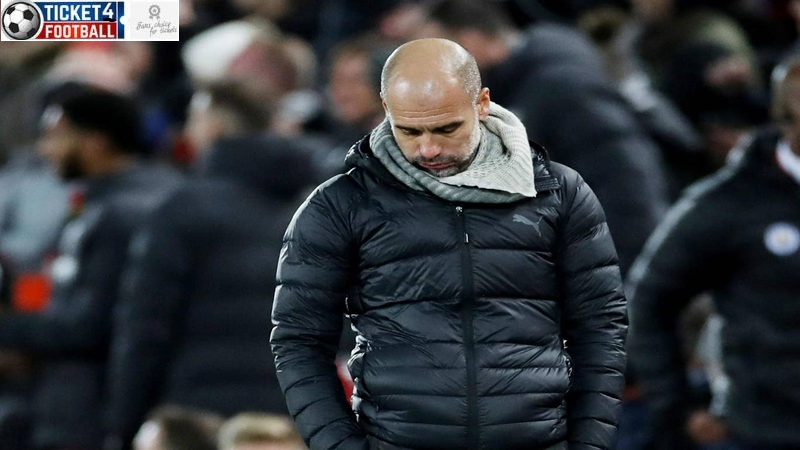 That decision looks all the more peculiar considering Kyle Walker remains his first choice in that position. Meanwhile, City also opted against bringing in a top-class left-back despite spending the past two seasons with makeshift options in that position.
Angelino returned after City had already decided the Spaniard wasn't up to the required standard after selling him to PSV Eindhoven. It was a measure of Guardiola's ongoing doubts about Mendy and Nicolas Otamendi that neither started such a huge game, with midfielder Fernandinho playing at center back in a game in which City's defensive frailties came to the fore.
Salah is in Guardiola's head
The decision to name Angelino ahead of Benjamin Mendy was a head-scratcher from the moment the team sheets came out. Mendy was outstanding in this same fixture last season and is City's best answer to Mo Salah – the player who consumes Guardiola ahead of these games.
The Egyptians had one of his quietest games when the sides drew 0-0 at Anfield as Mendy's high line forced him to check his own attacking ambitions.
But there was no sign of that as he stole a march on Angelino in the first half to double Liverpool's lead and put the game beyond doubt.
Football fans can get Manchester City Tickets through our trusted online ticketing marketplace. Ticket4football.com is the most reliable source for Manchester City Football Tickets.