Russia's national football team hammered Cyprus 5-0 to qualify for the 2020 UEFA European Football Championship commonly referred to as UEFA Euro Cup. The qualifier was played in Nicosia. The match was played in Nicosia at the 22,859-seat capacity GSP Stadium.
After8 matches Russia is number 2 in its Group I with 21 points. Actually, it is now unreachable for Cyprus number three in the group which has ten points. Football fans can book Football Tickets on our website on exclusively discounted prices.
Russia is the second Group I team, after Belgium, to qualify for Euro Cup 2020. The matches of the 2020 Euro Cup will be held at stadiums in 12 different cities across Europe namely in London England, Munich Germany, Rome Italy, Baku Azerbaijan Saint Petersburg Russia, Bucharest Romania.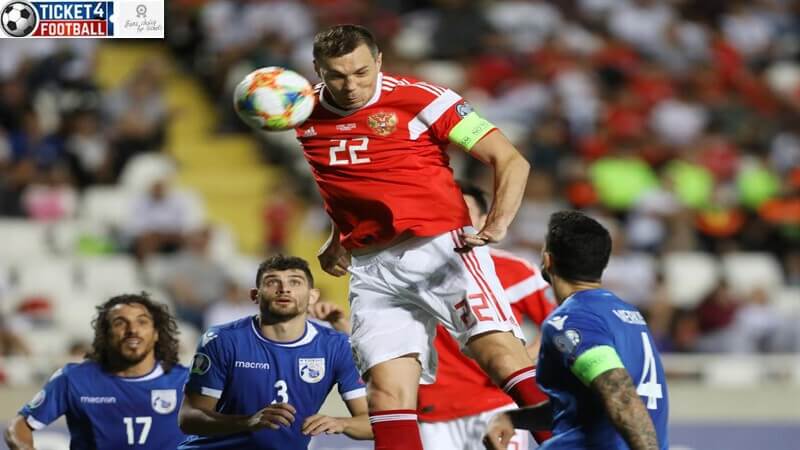 A list of stadiums also includes Amsterdam the Netherlands, Dublin Ireland, Bilbao Spain, Budapest Hungary, Glasgow Scotland and Copenhagen, Denmark.
The decision to arrange the Euro 2020 which will be celebrating its 60th anniversary that year in many European countries was made at the UEFA Decision-making Committee's meeting in Lausanne Switzerland on December 6, 2012.
A total of 24 national football teams will be playing in the final contest of the 2020 Euro Cup. All 55 UEFA national member teams, including 12 teams from the hosting countries, are playing qualifying matches to secure their place in the final 24-teams of the quadrennial Euro 2020 football championship.
Russia's second-largest city of St Petersburg was allowed the right to host 3 group stage matches and 1 of the quarterfinals of the UEFA Euro 2020 Cup. The newly-built football arena in St. Petersburg hosted the inaugural and final matches of the 2017 FIFA Confederations Cup.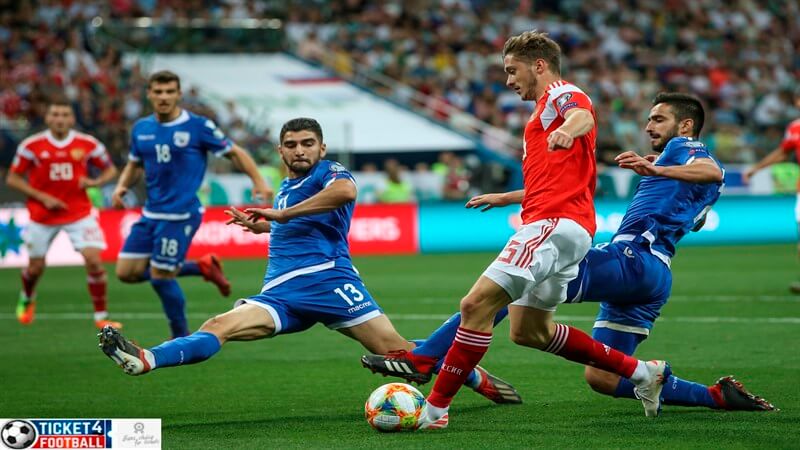 Petersburg also served as 1 of 12 stadiums across the country holding matches of the 2018 FIFA World Cup. The over 62,300-seat capacity stadium was laid down in the western part of Krestovsky Island in St. Petersburg in 2007 and commissioned in early 2017.
It works as a home stadium for Zenit St Petersburg football club. It is probable that some of the national teams from the hosting countries of the 2020 Euro Cup will not be playing on home soil in case they do not clear the requirements stage.
Football fans can get Euro Cup Tickets through our trusted online ticketing marketplace. Ticket4football.com is the most reliable source to book Euro 2020 tickets.