Nathaniel Clyne is often referred to as Liverpool's most reliable player since he guarantees you nothing less than a 6 out of 10 performance, at every game played. Nathaniel plays right-back, which is a position that is relatively unnoticed and terribly unglamorous in football, when compared to just about any other position. This 25-year-old is by far the most consistent performer since joining the Reds' in the 2015 summer for the bargain price of £12.5million. This player from Southampton helps decrease the horrendous stress levels.
It is no coincidence that Clyne is hardly ever targeted and opposing managers are completely aware of the dependability of this England international. You tend to implicitly trust his unruffled nature. He expertly reads the game, is sensible and snappy in tackle and blocks attempted crosses excellently. Like any defender he makes the odd error, but these are few and far between. His defence is immaculate. It is a fact that opposing wingers almost never get the better of him.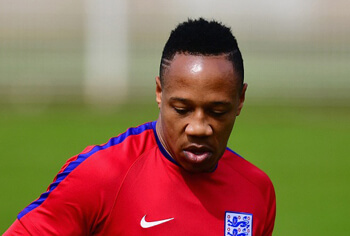 As a Liverpool player, Clyne has already made 62 appearances. To put this in perspective – Daniel Sturridge has made 100 in nearly four years. You can also count on one hand, the number of let downs he has caused for the Reds. He is one of the best Liverpool signings of recent years, effective going forward, intelligent and dependable. He will remain an integral member of the Liverpool team for the foreseeable future. To succeed you need this type of player. They glue everything together by quietly going about their business and keeping it simple. Nathaniel Clyne helps win trophies like Gary Neville during the glory years for United, Lahm of Bayern Munich or Juanfran at Atletico Madrid.
Liverpool supporters strongly support Clyne even though his position is not as prominent as some other players. He would receive even more acclaim if he were German or Spanish. By digging deep enough you can pick holes in almost any player, but Clyne has for the past two to three years been one of the best rounded players of the Premier League's even though he makes the odd uncharacteristic mistake like his slack pass which was responsible for Burnley's season opener.
Nathaniel Clyne Dependable
No Reds player is more dependable that Jurgen Klopp's low-key current right-back, even though we may never see his name on the back of Liverpool supporters shirts or hear it sung from rooftops. He has gone on this season to allow his more talented team players to cause havoc higher up the pitch, while he wins one-on-one battles, uses the ball well and makes interceptions.
Does anyone ever grow up dreaming of becoming a right-back in football? Left back may even be a little more cool and mysterious. A left-footed player is rare and considered stylish. In comparison to strikers, central midfield, centre-back and goalkeepers, Nathaniel Clyne's role goes relatively unnoticed. You may have a chance to be noticed if you are an attack-minded right-back player, but you have little or no chance if you are as spectacular and solid as Clyne.
Save
Save
Save
Save
Save
Save
Save