The rise of Roberto Firmino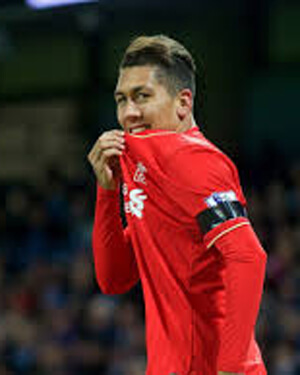 Roberto Firmino was born on 2nd October 1991, Maceio, Brazil. His name according to Portuguese naming system is Roberto Firmino Barbosa de Oliveira. He is 1.81 metres tall and a Brazilian professional footballer who is registered under Liverpool and Brazil national team. He started his career in the year 2008. The clubs he has played for include Figueirense's youth set up, Hoffenhaim and Liverpool. Despite his young age, his skills have helped him climb up the ladder from Brazil clubs to the English premier league. He plays as an attacking midfielder, forward, or a winger.
Roberto Firmino in Liverpool FC
Roberto's style and tactics of play made Liverpool notice him as a great footballer. In 2010, he scored 8 goals in 36 league appearances. This helped a Santa Catarina based club secure a promotion. He got a big individual credit in the game.
On 23rd June 2015, the deals to have him join Liverpool Football Club began. This happened when he was playing for Brazil at Copa America. Liverpool was very excited to welcome Roberto to Anfield. His great moves proved to be of value to the club's tournaments. Hoffeinhaim and Liverpool agreed to his transfer. The transfer was worth 29 million Euros. The deal was finalised on 4th July 2015, and he joined Liverpool.
He played his first game in Liverpool FC on 2nd August, 2015. It was a friendly match played at Swindon Town. After a week, he played a game against Stoke city – it was a (1-0) win. He substituted Jordon Ibe for the final 12 minutes.
On the 22nd November, 2015 Liverpool played against Manchester City at Manchester City stadium. He played and scored his first goal on that the match – they won (4-1). Roberto was not able to play well with centre forward Christian Benteke. This led to lots of criticism.
Manager Jurgen Klopp helped him play alone in 2016. He scored against Norwich city and Arsenal. He was compared to the great Raheem Sterling. He ended the season as Liverpool's top scorer with ten goals. He was also Liverpool's player of the month – January 2016.
In one of the interviews with Roberto, he says 'we have not achieved anything yet.' This shows his commitment and desire to perform throughout each season.
Roberto Firmino's Skills
Ryan Babel describes Roberto as a 'tricky player'. This is because of his great skills in ball possession. The skills include striking, ball control and great vision. Despite his stature he has great heading abilities. He is also described as a humble person with a great attitude. The goal scoring skills continue to blossom in both the club and the field. He is unselfish and makes one of the best passes in the field. All he cares is a goal for the team, despite having a chance to score he passes to his team members. Teamwork is always essential in the field. Football is not a game one can play alone; you need your team members to win a game.
Save
Save