Arsenal will miss out on Max Allegri after he rejects the chance to return to management until next June. Any plans Arsenal had to make former Juventus manager, Max Allegri their next manager has to be delayed by at least seven months. Football fans from around the world can attain Premier League Tickets online to enjoy its spectacular performances.
Allegri has been one of Arsenal's top targets to become their new manager permanently, however, the Italian has ruled out a return to management soon. The Gunners are desperate to get a new permanent manager before they suffer more disaster this season.
Arsenal hasn't won any of their last nine games despite having two managers at that time. Their latest 2-1 home loss to Brighton has seen them drop down to 10th on the league table and they are desperate to get a solid manager who can turn them into League spot challengers.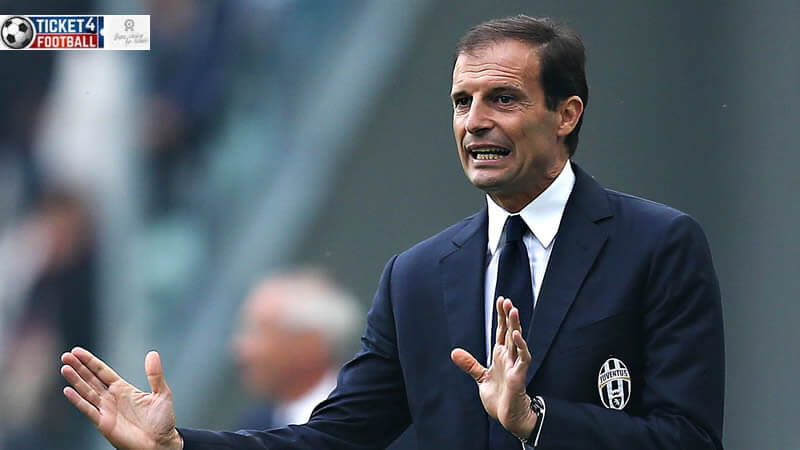 Allegri has just left Juventus after 5 years of dominance in the Italian top flight, but he insists that he is not in a hurry to take up his next managerial role. Allegri told: "In June. I don't know if you can call it a sabbatical or not.
Allegri's Talk:
"Giovanni Branchini Allegri's agent and I immediately came to that decision. As soon as the relationship with Juventus came to an end the decision was to take a year out.
"I had 18 years as a player and I've been in coaching for 16. I stopped this year after 34. I'm happy.
"I have a chance to reflect, go and talk to people; do things in my private life that I'm passionate about like going to the theatre, some art exhibitions, reading books.
"Next year will be an important year. Important for the choice I end up making and the need to be prepared for it.
"After a year out and five years at Juventus, I don't want to go back into the game and do badly. That would do my head in.
"I am taking lessons here in Milan and manage to speak quite well. I find the listening part a bit more difficult.
"If I'm talking to someone who helps me out by speaking a little slower then I understand. I watch films and if I read something in English I understand it fine."
This was always on the cards and at least we know now that it will not be the Italian taking up the reins at the Emirates. Hopefully, the club has others in mind that can help get us out of the mess we now find ourselves in.
Football fans can get Arsenal Tickets through our trusted online ticketing marketplace. Ticket4football.com is the most reliable source to book Arsenal Football Tickets.