Today's Europa League last-16 game between Liverpool and Manchester United is "the mother of all football games," according to Reds boss Jurgen Klopp. Anfield ground is going to host the first game of domestic rivals in the European competition, although it is in the second-tier tournament instead of the Champions League. But, Klopp said: I always said the Europa League is full of excitement. "It is really, really big. Hopefully it is not the biggest game of my career at Liverpool but it's very important one," he added.
Manchester United have lifted European Cup thrice – most recently in 2008 in its present Champions League format – whereas Liverpool have won the title five times. Man United boss Louis van Gaal said those who criticise them on their demotion to the Europa League from Champions League are "living in the past", and Klopp thinks the game will still provide a huge entertainment to the audience at Anfield. "I do not believe in enemies in football, I believe in real opponents," said the 48-year-old German, who led his ex-club Borussia Dortmund to the Champions League final in 2013.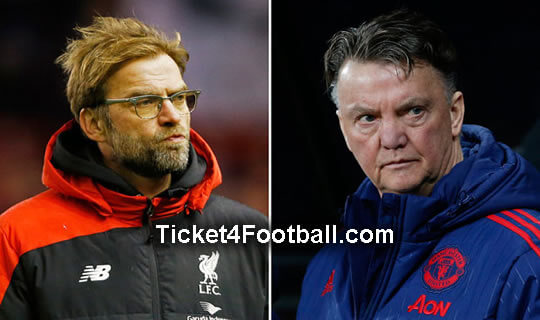 "I really have no issue with Van Gaal but the last thing I want is for him to win. Games like this are the mother of all football games," said Klopp. Liverpool have lifted the UEFA Cup – forerunner to the Europa League – thrice, most recently in 2001, whereas Manchester United's best achievement was to reach the quarter-finals in 1985. The champions of the tournament be eligible for participate in the Champions League and Klopp defends the standard of the competition.
"What's Champions League level? I saw many rubbish matches at Champions League level. Liverpool and Manchester always want to participate in it," said Klopp. "There is a lengthy way to go but we can see the line. There are only the high-profile clubs left in this competition. From now on it is something like a small Champions League," he added.