Liverpool endured a shocking second-half fall down as Sevilla beat them in the Europa League final by 3-1 to win the tournament for the third season in a row. Jurgen Klopp's men looked on the way to get the prize of Champions League football – by winning the Europa League – when Daniel Sturridge's superb hit with the outside of his left foot provided them the first half lead. The great job was destroyed within the seconds after the break when Kevin Gameiro rotated the cross shot of Mariano Ferreira to put Sevilla level.
Liverpool, who were not given a clear penalty in the first half when Sevilla's Daniel Carrico plainly held as Roberto Firmino attempted to interlace past him, never recuperated. Andujar Moreno's (Coke's) excellent 64th-minute header established Sevilla's predominance and then after six minutes he added a controversial third from close range, which was refused at first however was then given as Liverpool drooped to their second loss in the final this season after being beaten by Manchester City in the Capital One Cup final.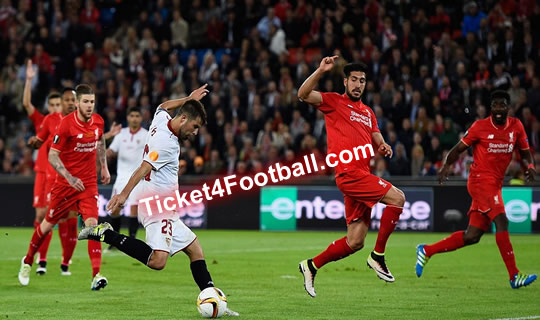 Klopp has restored Liverpool for a lot of this season – without a doubt some of their supporters were all the while seeking for the kind of rebound that saw them score three goals in the last 20 minutes to catch Borussia Dortmund in the quarter-final – however this loss is a noteworthy obstruction to his summer policy. Liverpool had such a great amount of riding on this match. The bait of Champions League football would have finished an alluring bundle to set before any possible signings.
Now they will not be a part of any kind of European football as they finished well beaten here in one more night of frustration for Klopp, who has now lost five consecutive finals with Dortmund and Liverpool. Liverpool will still attract players of high class, however a significant board in their transfer policy has been expelled by this loss. Klopp's essence of regenerating papered over a portion of the breaks in the Liverpool squad he acquired however they were mercilessly uncovered by Sevilla's second half masterclass.