Liverpool goalkeeper Simon Mignolet has extended his stay at Anfield by signing a new five-year agreement with the club, which will keep him at Liverpool by the end of the 2020-21 season. 27 years old Belgian international joined the Reds from Sunderland in June 2013 for a fee of £9m and has played 122 games for the Liverpool team.
Mignolet expressed his views on the club's website:
"I'm the sort of character that wants to be a leader, wants to speak in the dressing room and wants to help the defence."
Mignolet has a record of 15 clean sheets in 2015, more than any other Premier League goalkeeper. He was under pressure after conspicuous errors, lately in the 3-3 draw with Arsenal, but obtained the support of Reds boss Jurgen Klopp. Adam Bogdan (the second option for goalkeeping) also gave poor display in the 3-0 defeat at Watford and 2-2 FA Cup draw against Exeter. Due to this situation, Klopp calls back the 22-year-old Danny Ward from a loan spell at Aberdeen.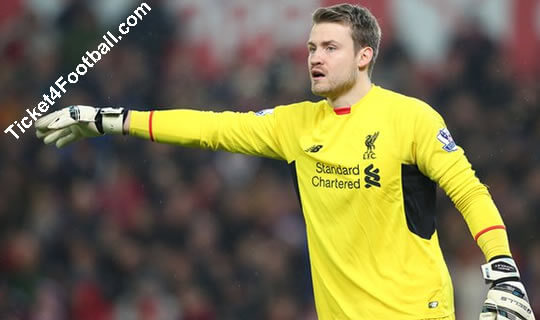 Mignolet, who has seven clean sheets this season, added: "I know signing a new agreement means, there are more responsibilities on you. I am also going to the category of seniors and getting the time where individuals would say that is the time a goalkeeper is at his best. I will try my best to work hard along with the goalkeeping instructor and staff here, who are behind me and have given their trust with a new agreement. I would like to thank them for that but you can't really do that with words, you have to do that with performances on the ground. That is what I will try to display."